SPONSORSHIP OF MEDIUM-SIZED COMPANIES

The competence of Köhler Consulting is also recognized by the German Federal Ministry of Economics. For you, this means that if you are a medium-sized company in Germany, attractive and risk-free funding options are available for our services and activities. Take advantage of this opportunity by means of the coveted BMW-i-Innovation voucher "go-Inno" and look to the future together with us, your trusted consulting company.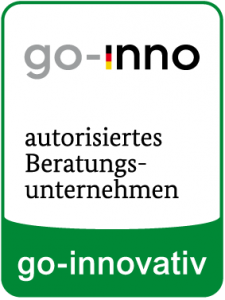 A 50% subsidy is available for professional innovation management for all business sectors (services, trade, industry).
Aim of the program:
Strengthening innovation potential and competitiveness
Analysis of technical capacity
Identification of potentials in products, technologies, also research and developement
Estimation of cost of a realization concept
Qualitative assessment of success
Preperation of Strength-versus-Weakness Profiles of the company with respect to technical / technological, business and organiziational aspects at present state.
Funding rates (only availabe in Germany):
Consulting model / grant

Grant /  subsidy:
50% at 11,000 €  consulting costs
Grant /  subsidy:
50% at 27,500 €  consulting costs
Grant /  subsidy:
50% at 16,500 €  consulting costs