"Everything comes to him who hustles while he waits"
Thomas Alva Edison, American inventor
For us, success means consistent effort and commitment.
Industry example: Metal and plastics processing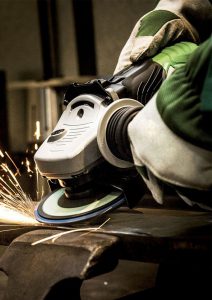 SITUATION:
In a medium-sized metalworking factory, overall equipment effectiveness an added value, as well as availability and performance, were below industry average. Unplanned facility losses were common.
APPROACH:
Added-value in a mulit-layered process. It starts with an accurate analysis. For this client, we applied a unique analysis of potential including resource costing and the creation of an employee qualification matrix. From this, we developed a sustainable concept that also involved the employees. An important part was employee coaching using selected methods and the training of qualified employees as internal multipliers.
RESULTS:
The renewal process was fully accepted within the company. Success was reflected through outstanding project results: Output was increased by 40%; this was accompanied by reduction of rejects by 18%. The improvement was duly noted by the client who reported a 35% higher satisfation rate.
Increased customer satisfaction
Industry example: Upholstered furniture / bed manufactoring
SITUATION:
A renowned manufacturer of upholstered furniture called our specialists into their house. The company had been generating losses for years. In addition, the company's reputation had suffered from quality problems.
APPROACH:
Our experts started by investing the entire value chain within the company – from product development to the logistics. An analysis of the main sources of revenue yielded clear recommendations tor the design of the product range. New manufacturing processes have been integrated, the internal logistics system was optimized and a quality assurance system featuring a zero-defect bonus was implemented.
RESULTS:
The new measures for the development, manufactoring and marketing led to material savings of 870,000 Euros per year, which together with increase in productivity by 22%, the improvement in product quality by 20%, and the reduction of rejects by 15% turned the company around.

Industry example: Machine manufacturing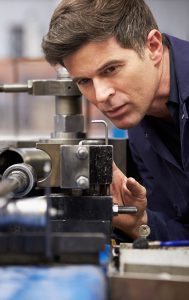 SITUATION: 
A company with a long history of machine manufacturing had reached an economic crisis situation, and the owner familiy had separated from the business management. In order to find ways to return to economic sustainability, the available potential for efficiency within the company was to be identified and utilized. This was to be done with the help of an interim business management.

APPROACH:
The cooperation started with our proven process analysis method, which included the entire manufacturing chain, the management activities and all company indiators, as far as they had been prevously identified. The analysis of manufacturing and administration provided the basis for the design of a new organizational and operational structure and the introduction of a Balanced Score Card. An interim management team, headed by an expert from Karl Köhler Consulting, was installed to lead the daily business.

RESULTS: 
In addtion to an increase in value creation by 35% and an improvement in customer satisfaction by 22%, various new concepts were successfully realized, including a market-oriented target cost management, a structured and lean organization, and the expansion of the core competence areas to take advantage of promising opportunities.

Improved customer satisfaction
Industry example: Medical technology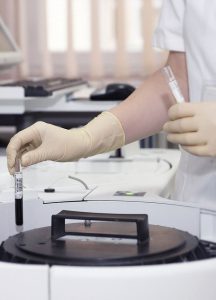 SITUATION: 
A successful medical technology company wanted to reposition ifself in the increasingly competitive international market. a key part of the efficiency drive was to be significant improvement in productivity. A KK project with ambitious targets was launched.
APPROACH:
First, the production process was tested using time studies and other Lean Management tool in order to identify hidden potential. The findings were then incorporated into the design of the work system and workplace. Challenging concepts such as KVP were introduced through coaching focused on the application of Lean Methods and Indicator Systems.
RESULTS: 
The implementation of our proven methods led to impressive gains: Production was increased sustainably by 48%, with energy savings of 17%, while non-value-creating activities were reduced by 19%. By means of modern work systems and workplace designs unsing ergonomic principles, sustainable improvements in emplyee satisfaction, productivity – and ultimately lower absentee and turnover rates – were achieved.
Reduction of energy costs
Reduction of non-value creation activities